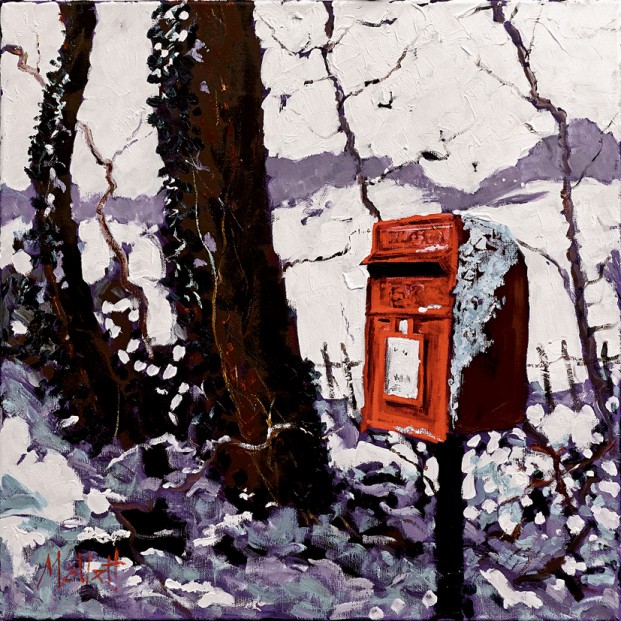 Timmy Mallett
Snowy Post Box
Limited Edition Print on Canvas
Hand Finished. Signed by Artist.
Edition of 195 copies
Framed
"There's something magical about winter when the snow's on the ground and everything is feeling cold, clear and crisp. Painting snow scenes is always a challenge because the shadows define the landscape and those blues and purples against the white have a dramatic effect - challenging yes, but I love it.
I came across this lovely lonesome snowy pillar box at the start of a winter walk. Sure enough, the deep drifts of snow cast great shadows in the low winter sunshine and the deep red of the post box partly covered in frozen snow made for a perfect painting. You could almost hear the crunch of footsteps in that thick deep snow" – Timmy  
Image Size: 18 in x 18 in