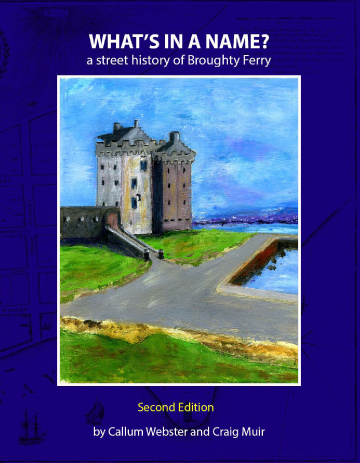 What's in a Name? By Callum Webster & Craig Muir
The eagerly awaited 2nd edition of Broughty Ferry's best selling book. Learn about Broughty's darkest secrets!
The new edition contains new information, including stories about;
- The former Grove Academy pupil who publicly debated with Sherlock Holmes author, Sir Arthur Conan Doyle
- The girl from Panmure St who became Australia's first female anaesthetist
- The West Ferry merchant who was shot dead during a grouse hunt on the Sidlaws
Plus much more!
£12.00
Own Art not available